synnack @ Slimelight
by Clint on December 9th 2009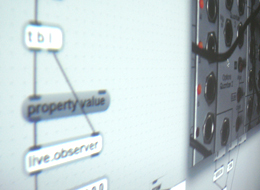 Found out today that synnack is confirmed to perform at Londons premier underground nightclub, Slimelight on Saturday, January 16th 2010.
The Slimelight
7 Torrens street
ISLINGTON - LONDON
EC1 1NQ
The Slimelight is Londons longest running alternative club dealing in industrial, power-noise, cyber-synth, ebm, cyber-goth, darkwave, trad + modern goth, plus crossover and related alternative sounds. The club has never been featured in listings magazines, but has a membership base of around 10,000. It is also probably the most well known club of its type in the world with a wide and varied mixture of nationalities in attendance on any given week.
Stay tuned for details.
blog comments powered by