synnack v2.5 FLAC version now available
by Clint on September 4th 2010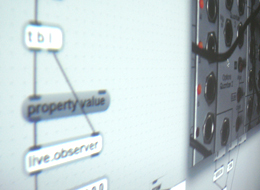 The
FLAC version
of synnack's new release is now available.
v2.5 is the latest full-length release from synnack exploring dark ambient/experimental/drone style that features a unique approach combining analog modular synthesis, custom software plugins written in
Max for Live
and improvisational techniques.
The FLAC (
wtf is this?
) version includes
CD quality audio
, an extra track (BiModal), a regcode to join the
supporters
, and an expanded PDF featuring 14 pages of exclusive artwork (one page per track).
$4.99 [
BUY IT NOW
]
blog comments powered by