synnack at Decibel 2013
by Clint on September 5th 2013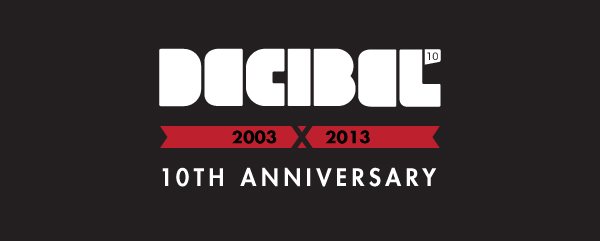 synnack will once again perform and lecture at the Decibel Festival in Seattle on Friday September 27th.
synnack at DB Conference
First up, we'll be participating in the "Max in the Morning" session as part of the Decibel "Conference"!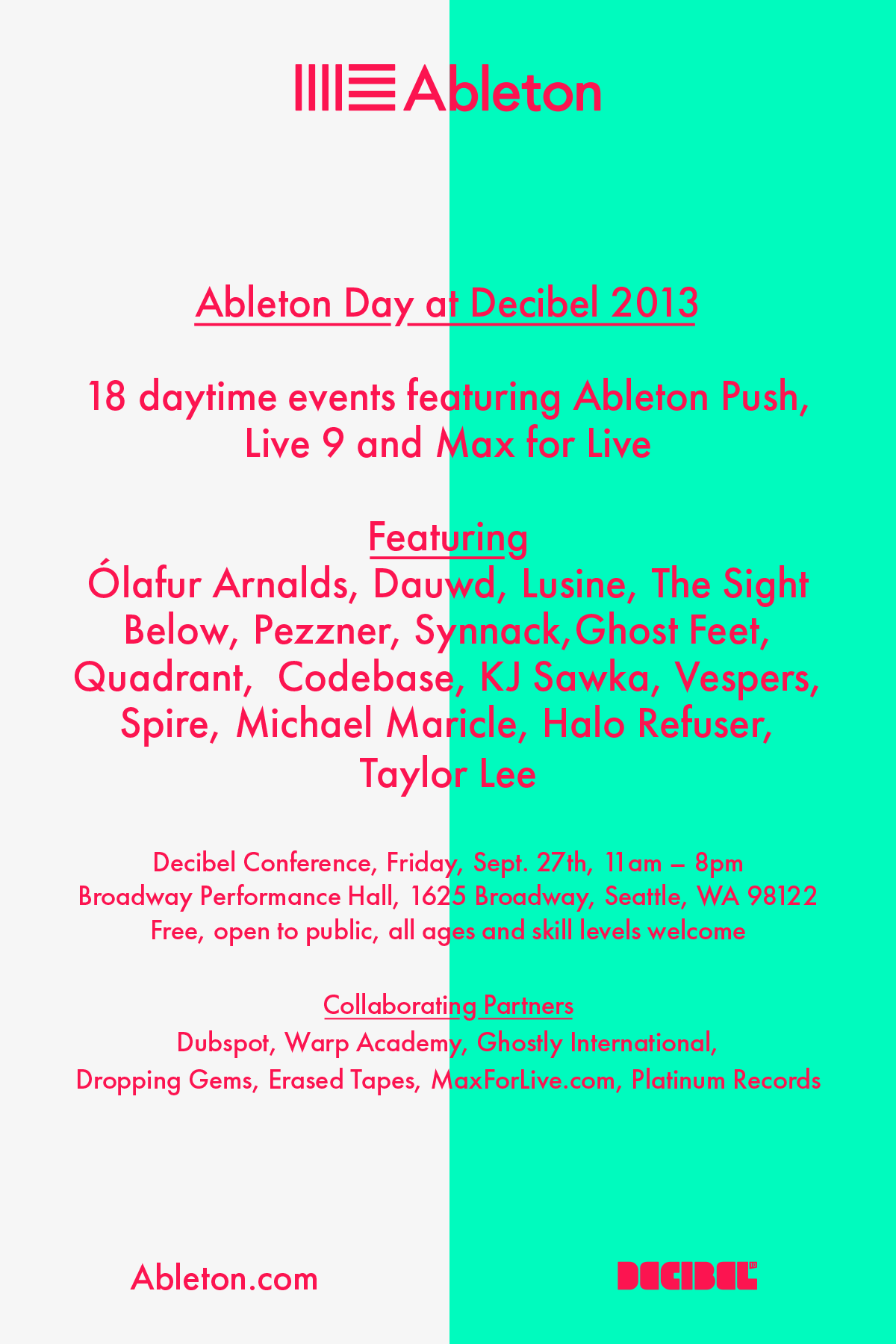 11:00-12:45PM – Ableton Presents: Max In The Morning
Workshop Description: What is Max for Live, really? Come check out this workshop for all experience levels to get a grasp of the amazing power behind this versatile platform, how insanely easy or immensely complex it can be, how it can be used in your music (or beyond), what kind of community is out there for this type of thing, and which cool Max for Live devices come bundled with Ableton Live 9 Suite. The presenters will demystify Max for Live and show you why it's the dark horse tool for your arsenal. Hosted By: James Patrick & Chris Stiller with special guest artist: synnack.
The
2013 dB Conference
will be taking place at the Broadway Performance Hall, 1625 Broadway Avenue Seattle, which will also be the home of dB Will Call/Ticketing and the beloved dB in the Park event. Happening September 25th through the 27th (noon until 6PM), this year's conference will be increasing its focus on workshops, product demos and hands on interaction with hardware and software companies looking to educate expand their audience. In addition, they'll be hosting several lectures featuring artists performing (like syncs) at the 2013 Decibel Festival. The three room program will feature a classroom, conference room and auditorium all running simultaneously with unique content.
You can watch the Conference sessions (including ours!) live online from anywhere in the world!
at http://dbfestival.com/feature/streaming-db-conference-panopto
synnack at Q Night Club
Next up we'll perform our latest live set combining Ableton Live 9 audio (and Push for the first time!) and Max for Live visuals at Q Night Club!
6:00-8:00PM – Ableton & Warp Academy Happy Hour - Q Night Club
Description: Yes, it's a Happy Hour, but it's also a launch party! Come celebrate the official launch of Warp Academy online school at the final event of Ableton Day at Decibel 2013. Eat, drink, listen and shmooze with folk from Ableton, Warp Academy, other Ableton Day partners and festival-goers alike. 1426 Broadway, Seattle, WA.
Hosted By: Warp Academy
Special Guest Artist Performances:
6:00-7:00PM – Vespers, Spire & Michael Maricle
7:00-8:00PM – synnack
More info on dbfestival.com/dbx/conference
blog comments powered by