Interview synnack
by Clint on May 30th 2010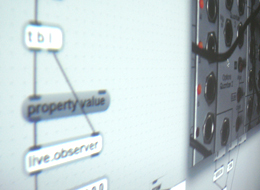 So v2.5 is coming soon. And the new DVD. I was thinking about what interviews I might go after to promote these releases.
I decided instead to just ask my friends and fans what they want to know and I'll post it to the synnack blog as an interview.
Have a look at the two releases in question and fire you questions at me: clint @ forceofnature.cc
When you submit questions, be sure to say if you want to them to be posted from you, or "anonymous". Your choice.
[ v2.5 ]
<=== new audio release
[ init.system ]
<=== new video release
blog comments powered by