Compilation tops the German DAC charts
by Clint on January 17th 2008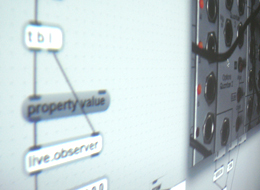 The Alfa Matrix compilation "Endzeit Bunkertracks", which features synnack's remix of Terrorfakt's "Skullfucker", reached the number one spot on the German DAC charts.
Besides the synnack remix, the four-disc compilation features 66 tracks of hard electronic music from artists such as Laeather Strip, Suicide Commando, Caustic, CERVELLO ELETTRONICO, AH CAMA-SOTZ, Soman and many more.
Buy Endzeit Bunkertracks from
Amazon.com
or directly from the label at
http://www.alfa-matrix.com/shop_comments.php?id=1395_0_8_0_C
.
blog comments powered by