synnack with Torrent Vaccine @ Kinetik Chicago
by Clint on April 11th 2009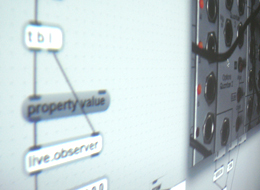 synnack and Torrent Vaccine will join forces once again in a combined performance in Chicago on July 26th 2009.
This show will be brought to you by Chicago's angriest club,
Kinetic Noise
.
UPDATE: This show has moved from the 25th to the 26th and the new venue is
The Darkroom Bar
.
blog comments powered by