synnack @ Infest, UK 2007
by Clint on February 13th 2007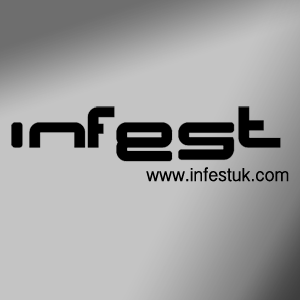 synnack is very pleased to announce that we are confirmed to perform at the UK's premier electronic music event,
Infest
.
This year marks the 10th anniversary of the festival which will be held August 24th-26th, 2007 at the University of Bradford, West Yorkshire UK
The synnack performance at Infest will consist of an exclusive, one-time-only set of material which will be completely remixed live, on stage, using
Ableton Live
. Our signature ambient and noise sound will be remixed with crunch and pounding rhythms that will be sure to give the Infest crowd something to remember.
Full Line-up:
Tickets
are available online via
Music Non-stop [http://www.musicnonstop.co.uk]
or
Ticket Web [http://www.ticketweb.co.uk]
blog comments powered by